Knowing what to expect on the road ahead can save you lots of time and money when it comes to buying a home. Don't walk into your real estate agent's office without taking the time to do some research and learn a little bit about the home buying process. You'll feel a lot less stressed and avoid hidden surprises the more informed you are before you start your home search. Here are the 6 steps to expect when looking to purchase your new home:
Step 1 – Check Credit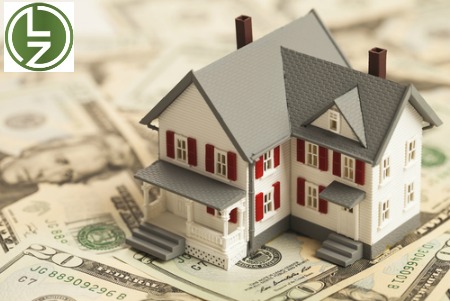 Your credit is used to determine your credibility as a buyer for many large purchases, including when you go to buy a home. Your home mortgage lender will carefully look over your credit report to determine if you are financially able to pay back a home loan. Make sure your credit report is in the best shape possible before you contact a mortgage lender. The Fair Credit Reporting Act allows you to access one free copy of your credit report per year. Use this free report to go over your credit with a fine-tooth comb. Fix any errors and pay off any past due accounts to raise your score as much as possible before you begin your home search.
Step 2 – Save Money
Buying a home is one of the largest purchases you will make in your lifetime. Your home mortgage loan will not cover all the expenses that could arise once you've decided on what home to buy. You may be expected to put down a down payment by your mortgage lender, which is usually around 20-percent of the home's purchase price. In addition to a down payment, your seller could expect you to cover the closing costs (approximately 2 to 8 percent of the price). If you end up being responsible for those expenses, you need to make sure that you have the cash set aside to take care of them without delay or added financial stress. It is best to go into the home buying process with the funds set aside for things your loan won't cover.
Step 3 – Find a Real Estate Agent
There are plenty of real estate agents to choose from in the real estate market. So, how do you choose? You want an agent who has lots of experience and listens to your needs a buyer. Take some time to interview a few options and determine what technology they plan to use as well as what their track record is with previous buyers. You want someone who is confident and an excellent negotiator. Look past the bells and whistles of agent advertisements and put your trust in someone who is honest, with straight-forward advice.
Step 4 – Apply for Home Mortgage Pre-Approval
Knowing exactly how much home you can afford will prove very useful when it's time to start your search. Applying for a home mortgage pre-approval will take the guess work out of what your budget should be and allow you to focus on homes that fall within your price range. Your pre-approval will also allow you to stand out as a buyer to potential sellers because it proves that you have the means to follow through on your home offer.
Step 5 – Place an Offer
Choosing how much money you want to offer on a property is the part where your real estate agent's wisdom will come in handy. Consider what similar homes in the area are selling for, what the home's condition is, and how nice of a neighborhood it's in when crunching numbers. Be prepared for the seller to reject your offer and to make a counter offer. Be very clear with your real estate agent from the get go regarding how much you are willing to offer above an asking price before you walk away to find another home.
Step 6 – Closing Time
If all goes well, your offer will be accepted by the seller. At this point, the mortgage lender will order inspections and an appraisal on the property. A title search will take place, and there will be a bit of additional paperwork to complete. Once all the legalities are taken care of, your real estate agent will guide you through closing day. Congratulations! Now it's time to receive the keys and move into your new home.
Your real estate agent is the best source of information about the local community and real estate topics. Give Leslie Zweben a call today at 404-425-3302 to learn more about local areas, discuss selling a house, or tour available homes fo