Save yourself a stressful experience by knowing what to expect as a home seller. There are certain things you can do to increase your home's value and the likelihood of selling quickly. Check out these six steps to selling a home and learn what you can expect on your home selling journey.
Step 1 – Real Estate Agent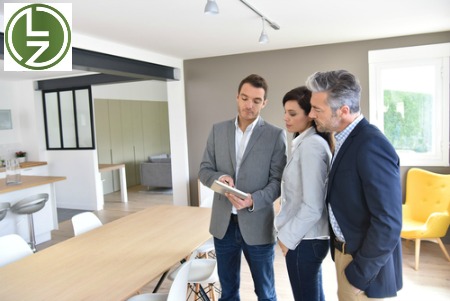 Your real estate agent was one of the keys to success when you bought your house. They are just as important now that it is time to sell your home. You may choose to return to the agent used in your purchase transaction, but selecting a new agent to suit your needs as a seller is perfectly acceptable. You want a no-nonsense real estate agent who understands what you'd like to get out of your home from a financial standpoint and works their hardest to achieve that goal.
Step 2 – Show Ready
Think about all the little things in your home that require attention and repair them as soon as possible. A little bit of money invested in updating and cleaning up your home will prove to be a great return when buyers start making their offers. Be sure to go through every single room in your home to organize and de-clutter the space. You want buyers to be enchanted when they walk in and not get distracted by the style of your personal belongings. Choosing neutral wall colors and decor to replace what you currently have will allow your home to appeal to a wider range of buyers.
Step 3 – Asking Price
When setting your asking price, take into consideration that you may get a different amount when it comes down to the actual sale. You want to price your home competitively against similar homes in the area without cutting yourself short. Your real estate agent is critical at this point to guide you in selecting the right price for your home. Be open to considering other offers that may not be what you're asking for if you are looking to sell your home quickly. Be prepared to choose between multiple offers that could fall above your asking price.
Step 4 – Marketing
Once your home is staged and show ready, it's time to reach out to potential buyers. Your real estate agent has a marketing plan set in place to attract as many buyers as possible. Discuss this plan with your agent and stay informed on how they plan to make your home stand out against similar homes up for sale in the area. Know how many open houses your agent intends to schedule and what kind of pictures will be used to promote the features of your home.
Step 5 – Inspections and Contracts
Once your home has attracted a buyer, you'll receive an offer through your real estate agent. If the terms are up to par with what you want, you'll accept the offer, sign an agreement, and move onto the final stages of selling your home. The buyer's mortgage lender will order several inspections and an appraisal of your home. If everything goes smoothly with those, you're in the clear to head to closing. If issues arise during the inspections or appraisal, you may experience some delays or be required to reconsider some of the terms of the deal. If that happens, your real estate agent will be right by your side to guide you down the right path to closing.
Step 6 – Closing Time
Once closing day arrives, you'll sign the final pieces of paperwork and all fees will be paid. At this point, you'll be ready to hand over the keys to your former home. Congratulations on a successful transaction!
Your real estate agent is the best source of information about the local community and real estate topics. Give Leslie Zweben a call today at 404-425-3302 to learn more about local areas, discuss selling a house, or tour available homes for sale.