The asking price that you decide to set for your home sets the tone for how quickly your home will sell. It also determines what kind of return you'll see on the investment you've made into your property. What your home is worth might not align with what your home will realistically sell for when a buyer shows interest. Here are some tips on what to consider when putting your home on the market:
Find a Real Estate Agent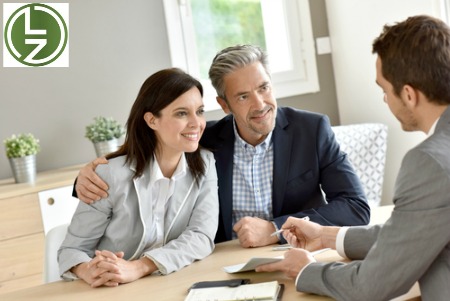 Certain real estate agents are better suited to sell your home than others. Look for an experienced agent who knows what homes in your area are worth. Trust in your agent. They will use all the tools at their disposal to help you decide on the perfect asking price.
Ask your agent to provide you with a Comprehensive Market Analysis (CMA) to show you what buyers in your area are willing to pay for houses like yours. Go into this with an open mind and understand that what you feel your home is worth may not be what buyers are willing to pay. There are no guarantees with asking prices, and you'll want to leave some room for negotiation within what you set. Your agent can help you choose the most strategic price point for your home that will catch the attention of potential buyers without leaving you in the red.
Do Your Research
There are many online tools available to help you determine what the best price for your home should be. Check out the tax statements associated with your property. Property value fees are determined based on a percentage of the home's value. These documents show you the price value used most recently. It's a good idea to have your real estate agent stop by and determine if your property could be worth than those tax statements based on what they see from a professional standpoint.
You can also take advantage of online valuation calculators. This research tool allows you to input your home's information into a calculator and receive a home value estimate. The online home valuation is just the first tool in determining your home's value, but it proves very useful in giving you a starting point of what to choose. Your real estate agent will use their experience to build from this starting point by taking into consideration things the calculator doesn't, such as the condition of your property, upgrades, and neighborhood popularity.
Get a Professional Appraisal
Sometimes hiring an independent appraiser to come and estimate your home's value can prove beneficial. This evaluation is separate from the one that will be required once an offer is accepted, but it allows you to get a clear understanding of what adds to or decreases the value of your home. You can choose to alter or renovate based on the things that your appraiser negatively points out to add more value to the property before you set your asking price.
Detach Emotionally
It's hard to have a stranger come into your home and pick apart the things you may have fallen in love with through the years. You hit many milestones in your life along the way that make certain spaces in your home more unique than others to you. It's important to remember that buyers walk into your home with a clean slate. The same emotions you feel in that home are not cultivated in the buyer. The memories you've made in the home are priceless. Unfortunately, they don't add more value to your home on the market. Try and detach from the history attached to your property and use the fresh set of eyes your agent can give to help price your home without hurt feelings.
Go on a Mission
Take some time out of your busy schedule to prioritize home comparisons. Go around your neighborhood and check out similar homes. Take what you've learned about the value of your home and use that information to compare the features of your home to the competitors. What a home offers on paper can appear different in person, so you'll give yourself a significant advantage by knowing how your home stacks up from a buyer's viewpoint.
Your real estate agent is the best source of information about the local community and real estate topics. Give Leslie Zweben a call today at 404-425-3302 to learn more about local areas, discuss selling a house, or tour available homes for sale.