Atlanta holds the distinction of being the most populated city in Georgia. The county seat for Fulton County is home to approximately 463,878 residents. When you consider the 131.7 square miles of land area and the current population, Atlanta has an average population density of 3,461 people per square mile.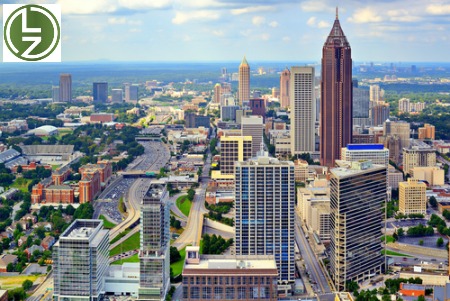 People move to Atlanta because of the diverse economy, excellent education opportunities, beautiful scenery, and thriving entertainment venues.
Getting around Atlanta is made easier because of the different transportation options. The Metro Atlanta Rapid Transit Authority (MARTA) manages the public trains and buses that run throughout the city. Gwinnett County Transit, Cobb Community Transit, and Georgia Regional Transportation Authority manage other bus services. Other community transportation includes shuttle, streetcar, and Amtrak. Atlanta is a bicycle and pedestrian friendly city. There are on and off-road trails in and around Atlanta that are perfect for cyclists and pedestrians.
Residents are encouraged to live an active and healthy lifestyle. Over 3,000 acres of parks and over 30 recreational facilities support this goal. Whether you're looking for a neighborhood park or a community park with pavilions, there is something for everyone. The Atlanta Department of Parks & Recreation also maintains playgrounds, swimming pools, sports fields, and open spaces. The department supports local farmer's markets and community gardens throughout the city.
Atlanta Public Schools serves the students of this city. They enroll over 55,000 students each year in 103 schools that serve students in grades pre-kindergarten through twelve. The primary goal of this educational system is to make sure that all students prepare for college and beyond. They accomplish this goal by making sure students have an environment that encourages learning and community participation.
Your real estate agent is the best source of information about the local community and real estate topics. Give Leslie Zweben a call today at 404-425-3302 to learn more about local areas, discuss selling a house, or tour available homes for sale.
Click here for more information about Atlanta.